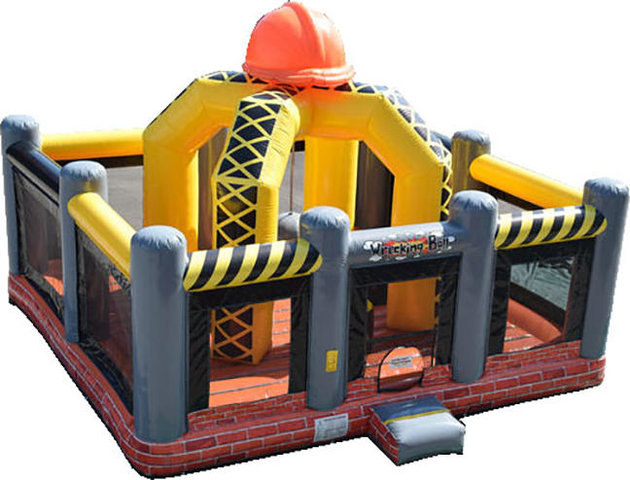 Extreme Wrecking Ball
Are you ready for the EXTREME WRECKING BALL!
4 players at a time take their positions. The object of the game is to knock your opponents off of their pedastals with the wrecking ball, down into the abyss below. The last player standing is proclaimed the winner. This massive inflatable is sure to be the centerpiece at any school field day, church event or company picnic. Hours of fun for kids and adults as well. If you really want to turn the heat up on your next event, pair this with our 100' DOUBLE LANE RADICAL RUN OBSTACLE COURSE!