Creating The Best School Field Day Ever
Ugh. There you are. It's February. There's snow on the ground. You're in the 4th grade and summer feels like it will never come. The only thing you have to look forward to is THE LAST WEEK OF SCHOOL! Remember the hope that the thought of field day brought you as a young student? The final send off before you'd be advancing to another rigarous year? How many more days until field day? As the summer approached, you began counting down the days, hours, minutes, and even the seconds. That final hurrah with all your classmates and teachers. Which home room would emerge victorious? We realize students aren't the only ones looking forward to shedding their winter hats, mittens and school books for shorts, flip flops and days at the pool. Faculty and staff are just as excited. But what to do to give the kids the send off they deserve after all their hard work throughout the year can be quite a daunting task. Don't fret. Party Go Round is here to help you create the best school field day ever.

The first step is planning. This is often done during PTO or faculty meetings. Be sure and select not only a date, but a possible make up date if the weather is bad. It is also a good idea to have an alternative indoor location for your activities. Also, make sure you have plenty of volunteers. Safety is an important part of any great event, so having an adequate amount of adults around is never a bad idea. Party Go Round's friendly staff will assist in training your attendants on how each inflatable rental or game should be operated. We can also provide attendants if you'd like.

Next, make sure to have appropriate games for children of all ages. Party Go Round is proud to offer an incredible selection of fun inflatables; however, we also offer some great games such as our Extreme Wrecking Ball, dunk tank rental, soccer darts and even giant connect four. A dunk tank rental could be a perfect idea for fundraising as well. Dunking the principal or your favorite (or least favorite) teacher is as American as apple pie. For the younger children, we have some of the best bounce house rentals Cincinnati has to offer. As a fast growing company in our sophomore year, you can be assured that all of our equipment is nearly new and we maintain, clean and sanitize each unit before it ever leaves our warehouse. If you're looking to do some fun water activities, we have some amazing water slides for rent. We have big water slides for rent for some of the older kids, as well as our extremely popular 15' Retro Slide. All of our slides can also be used dry as well.

Another thought to consider is if the activities will be competitive or just for fun. One of the most fun inflatables at any school field day are always obstacle course rentals. Racing your classmates through our 100' Radical Run Obstacle Course is a great way to settle just about any debate that may have gone unreconciled over the school year. Prizes are always a good idea; however, bragging rights work just as well. Party Go Round is proud to offer a wide variety of sports related inflatables as well, including our Soccer Shoot Out, All-Stars Basketball, T-Ball and QB Blitz.

One last thing to consider are the snacks. Kids work up quite an appetite with all the running, jumping and competing throughout the day. Party Go Round is proud to offer Gold Medal concession machine rentals. Gold Medal popcorn, cotton candy and sno cone machines have become the industry standard. With a location right here in Cincinnati, we can always provide whatever concession products you desire carried by Gold Medal. We maintain all of our equipment to ensure fully functional machines that deliver great tasting treats for kids and adults alike.

Party Go Round is proudly insured by the CIA (Cossio Insurance Agency), our units are inspected every year by the Ohio State Agricultural Department (Ride & Safety Division) and we are also SIOTO (Safe Inflatable Operators Training Organization) Certified. We take the safety of you, your children, your students and your families very seriously. Just see what our customers have to say about us by reading our Google or Facebook reviews. Let us show you what 5 STAR SERVICE really means.

Please give us a call at (513) 570-5383. We would love to assist in planning your school field day. In addition to ordering over the phone, we also offer convenient online booking 24/7 right here on our website. Simply add an item to your cart, select the date and time, continue to fill your cart and then proceed to our check out page to enter your information. Also, we are currently offering 20% OFF FOR ALL SCHOOL AND CHURCH EVENTS. Simply enter code SC20 upon checkout. Thank you again. Hopefully this guide has helped and we look forward to working with you.

Sincerely,
Party Go Round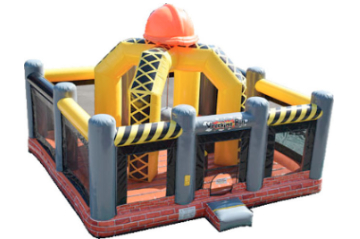 Extreme Wrecking Ball
4 players take to their stations and try to knock the other players off with the Extreme Wrecking Ball that hangs from the center. When it comes to fun inflatables, this is the one!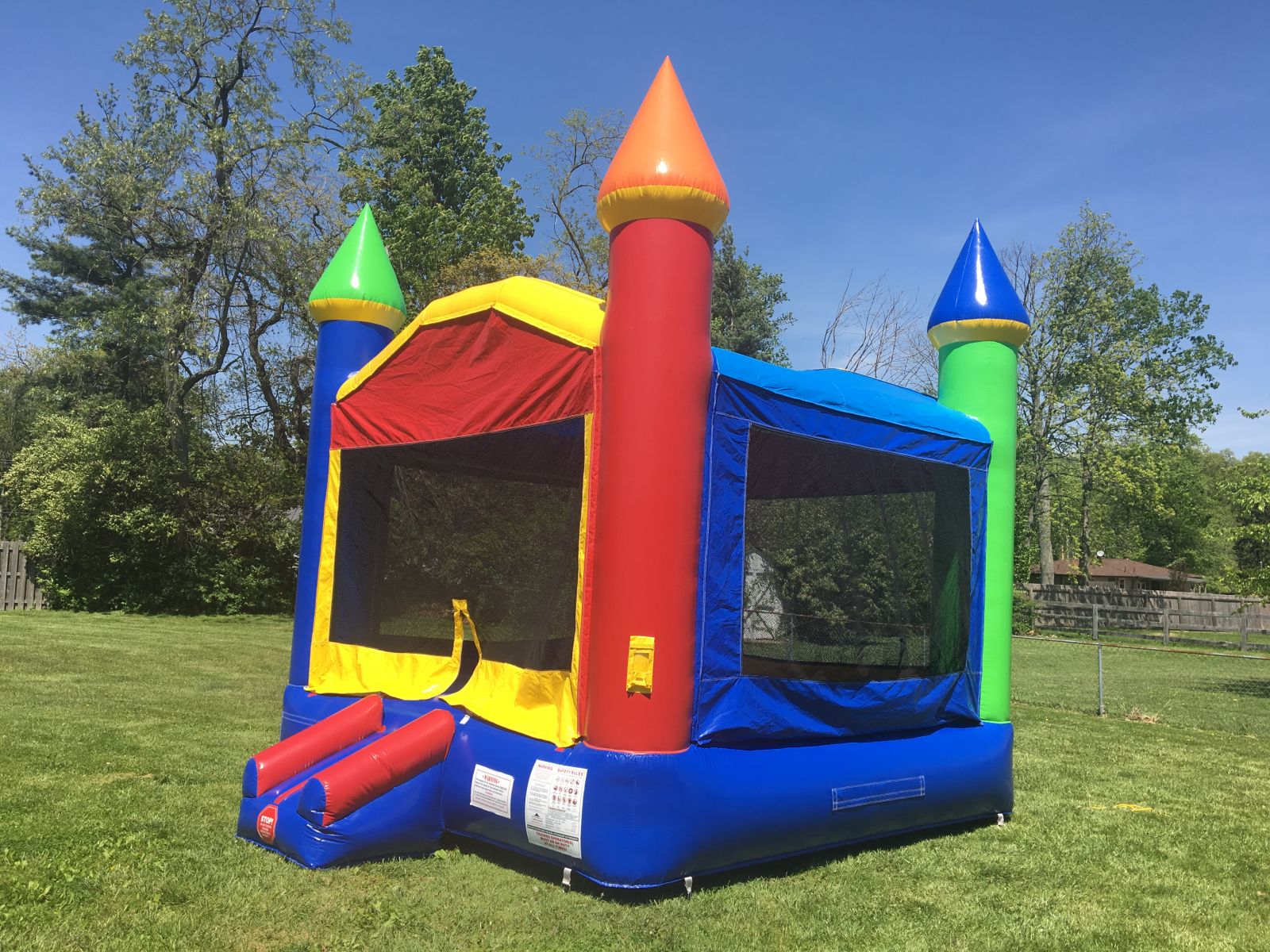 Bounce House Rentals
For the best bounce house rentals Cincinnati has to offer, turn to the experts at Party Go Round. With the best selection in Greater Cincinnati, we have just what you're looking for.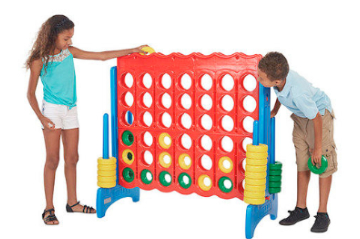 Giant Connect 4
Who doesn't remember this classic game from their childhood. Standing over 3' tall, this classic game will provide hours of entertainment for kids as well as adults.