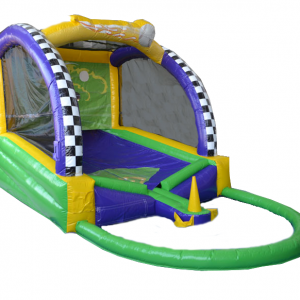 Batter Up Tee Ball Game
Baseball Fans Step Right Up!
Baseball is the great American past time, so when you plan your event make sure to include something for the sports fan! This inflatable baseball game is based on the little league game of T-Ball, so it's great for all ages, young and old. You'll be surprised who has the most fun! The baseball floats on a cushion of air and batters try to hit targets on the field for extra points as the ball bounces up and down. Great for school fun days, street parties and church group events.