The Best Birthday Parties In Cincinnati
See how stress free a birthday party can be!
For the best birthday parties Cincinnati has to offer, look no further than Party Go Round. Let us show you how much more enjoyable a stress free party can be. Thanks to our convenient online reservation process, all you need to do is point, click and reserve. We'll handle the rest. Simply choose the date and time of your party, select the items you'd like to reserve and proceed through the checkout process. A member of our team will contact you 24-48 hours prior to your event to schedule the delivery time. Also, don't worry about inclement weather. We offer a full refund of your deposit or you are more than welcome to reschedule. Upon arrival, we will set up your equipment, provide you with the safety guidelines and we will be there to pick up after the party is over. Click below to check availability for the date of your party, or feel free to browse our categories below.


Get The Party Started! Product Name
$0 Product Name
$0 Product Name
$0 Product Name
$0 Product Name
$0 Product Name
$0 Product Name
$0 Product Name
$0 Product Name
$0 Product Name
$0 Product Name
$0 Product Name
$0
The Most Memorable Birthday Parties In Cincinnati
Planning a kid's birthday party in Cincinnati can be challenging to say the least. Not only do you have a laundry list of demands by your kid, but all of that needs to be weighed against a strict budget. After all, as a parent, you don't want to strapped for cash after the party! Whether it is your kid's first birthday or their sweet 16, you have a myriad of choices at your disposal, especially when it comes to party rentals. But which one is the best?

At Party Go Round, we have been the party rental service of choice for many homes and business owners for over a decade. We've transformed regular kids' birthday parties into memorable, magical moments, which are remembered to this day. That's why whether it is a sweet 16, or your kid turning one, we can help you. Call our birthday party experts, and we'll be happy to walk you through the best options based on your budget.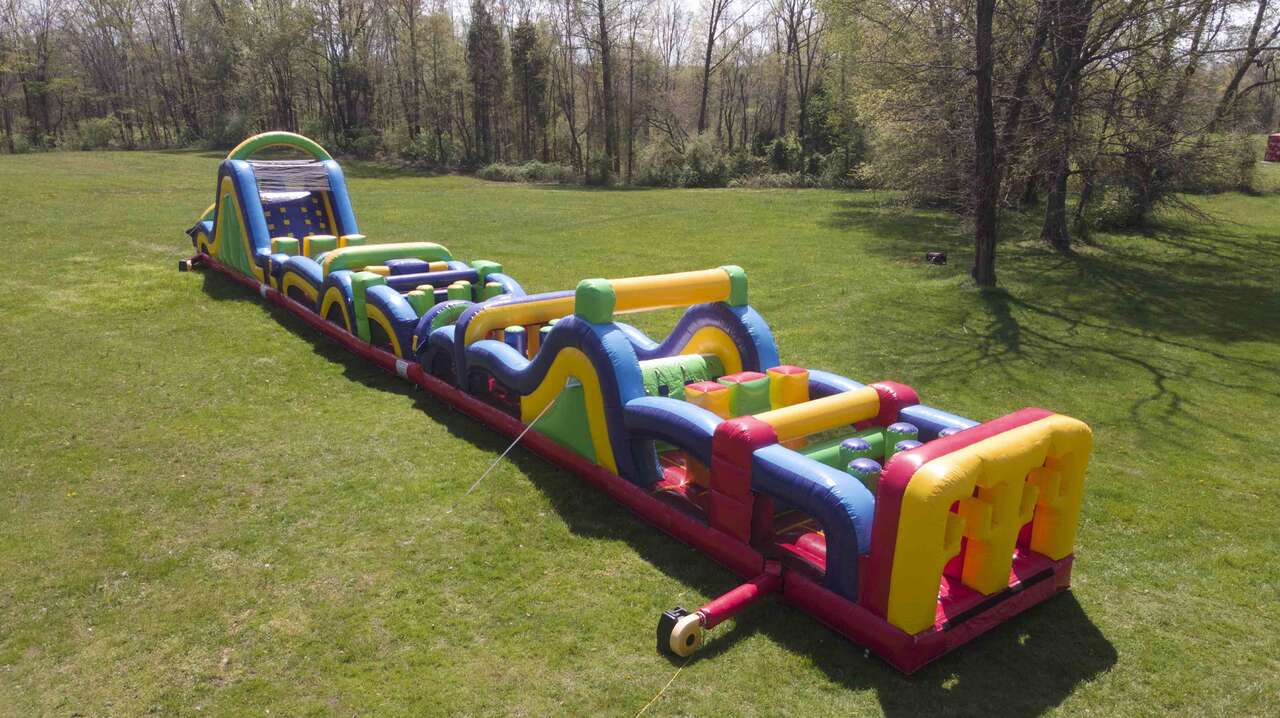 We Eliminate Much of the Hassle Associated with Planning A Birthday Party in Cincinnati
One of the biggest hassles and something we've seen many parents are planning their own parties get wrong is choosing the right theme. Unfortunately, many parents may be slightly behind the times when it comes to choosing a theme for the birthday party. The wrong theme can often mean that the party does go as planned, not to mention you might have some very unhappy kids to contend with.

Whether it is a private party room for your kid's birthday or a room in your home, we can ensure that it is transformed using a theme that your kids will enjoy. We have a great deal of experience planning and working with parents to choose the right theme for the party. That's why we have a fairly good idea of what your kids will love depending on their age and what's hot.

We can also help you choose the right set of inflatables, concessions, tables and chairs for the party, amongst other things. In fact, we have the largest selection of party games, some of which are the latest and greatest guaranteed to keep everyone happy.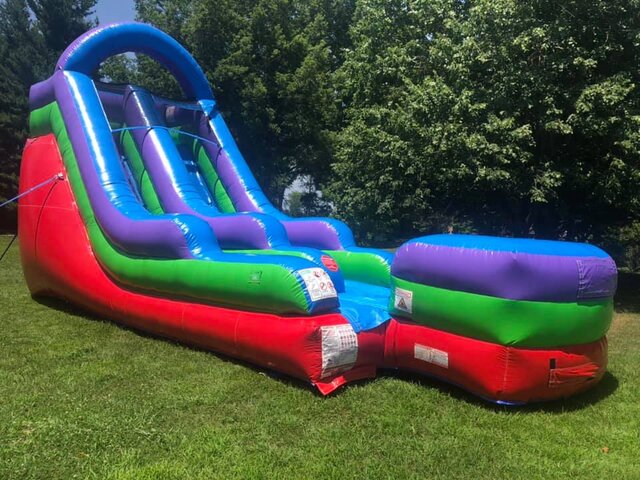 We Can Setup A Birthday Party Anywhere
Whether it is a trampoline park in dr Westchester or an indoor playground, our team has you covered. Not only do we deliver everything you hire anywhere, but our team is responsible for setting up the equipment too. In fact, some of our team members, depending on what you hire, will stay back just to make sure that everything is functioning safely.

We work with parents and party planners to set up inflatables, water slides, dry slides, tables, chairs, tents etc., in the right places. However, if you have no idea what will work best, our crew will decide on the optimal placement for everything on their own and trust us when we tell you our team has been doing this for years! So, your kids' party is in very good hands.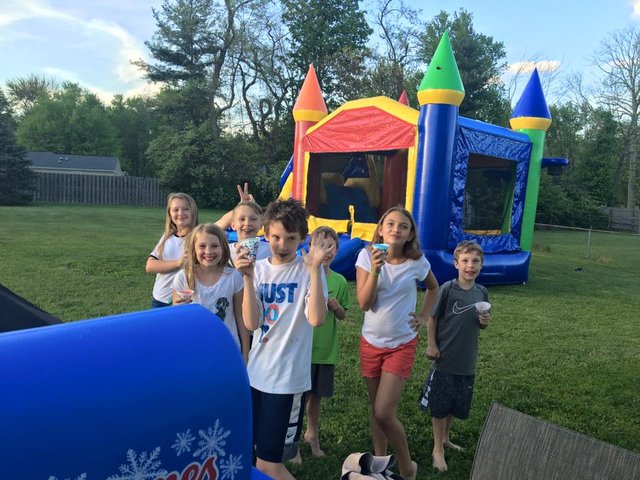 We Have Lots Of Birthday Party Packages
We know that like every kid is different, so is every birthday party. You simply can't have the same type of birthday party every year, and the same can be said for every kid. The good news is that we have a multitude of birthday party packages. Whether you're planning a party outdoors in the backyard, perhaps a large venue because you're expecting the extended family to attend or even if it's in your guest room, we have the right package for you.

You can choose from many different packages, including inflatables, water slides, jump houses, mascots, candy floss machines etc. Each package is also perfectly suited for a certain type of budget and the kids' age at the party. That said, if none of our packages tickle your fancy, we can always set you up with a custom package. The custom package will carry just about everything you need, customized to your needs and what your kids will enjoy.

Need to customize a party package for your kid's next birthday party? Call our team in Cincinnati, OH, today, and we'll be glad to help.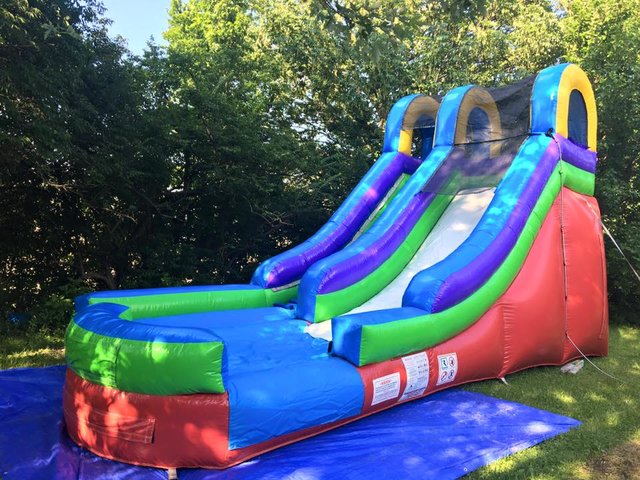 Competitive Pricing that Will Save You Money
A birthday party package does not have to break the bank. In fact, regardless of the theme you decide on, we strongly believe it should be affordable. That's why, unlike other party rental services, our prices are incredibly affordable and competitive. We've worked hard over the years to make sure that our clients can save money by benefitting from the value we have to offer. Whether it is laser tag, jump houses or a candy floss machine, we make your birthday party experience memorable and affordable.

We can also tailor what you need depending on the size and type of party room. Our team will make sure that everything is set up for the birthday party ahead of time. What's more, we set up most items like a water slide, trampoline and inflatable jump houses at no extra cost. That's why you don't have to worry about hidden costs or charges when working with us. In fact, the costs or charges you see are inclusive of everything.

If you have a question about our party packages, our team is available during regular business hours over the phone and will gladly help you.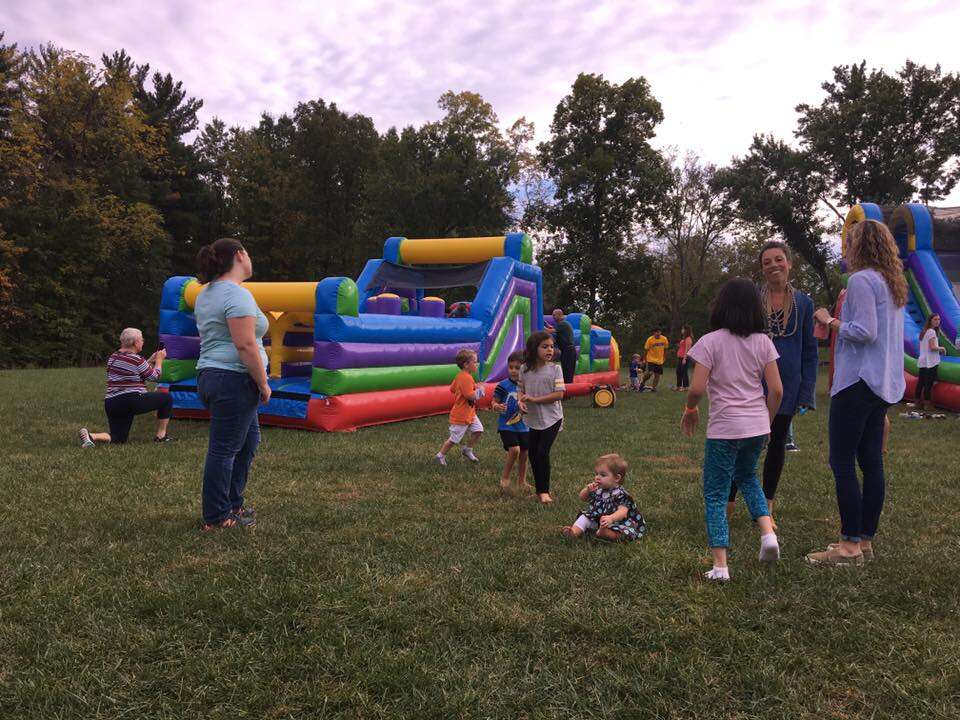 Entertainment is A Top Priority For Your Guests
What do most people and kids, in particular, want to do at a party? Sure, food like cake, pastries, pizza, maybe a rock-climbing machine does help keep older kids entertained, but what about younger children? The biggest mistake you can make is not planning for younger kids at the party.

Fortunately, when it comes to keeping young kids entertained, we have loads of stuff to choose from, and they don't take up that much space either. Plus, they are available to match the theme of your party.

We got furry animals, inflatable bounce houses for young kids, inflatable water slides and a few other things that will turn your venue or room into an indoor playground. Plus, we have professionals who will make sure that everyone is safe during these activities.
At Party Go Round, we have been the service provider of choice for many parents and those organizing commercial parties. We've been responsible for setting up birthday parties in homes, parks, and dedicated venue spaces. Furthermore, we've also worked with businesses delivering equipment, toys, games, and activities as and when needed. In fact, our equipment has been used in some of the most popular fundraisers and charity events in the city.
Most of all, people trust us to deliver on the quality we promise. However, here are a couple of more reasons to choose our party rental service:
We Have A Huge Inventory - You don't want your kid's birthday to be limited to what we have. In fact, we should have more than enough items which cater to your needs. Fortunately, our vast and growing inventory of items for rent means you never have to settle for less than what you have planned.
All Items are Closely Inspected Before Delivery – Whether your party is in Cincinnati or Westchester, OH, we make sure to closely inspect all items prior to delivery. We make sure that the items about to be delivered are clean, 100% safe to use and without defects. It is only then that it gets scheduled for delivery. If we find an item not up to our quality standards, it is replaced right away. Having a large inventory allows us to easily swap items we find issues with so that you don't have to compromise on the items delivered.
We Have a Qualified Team – We don't leave setting up the items our clients hire to them. Our team handles all the heavy lifting (quite literally) so that you don't have to. In fact, it is part of the service we provide. Once the birthday party is over, our team will remove everything from the venue or your property, which you don't have to worry about.
Competitive Pricing – We make birthday parties in Cincinnati special without it costing you a lot of money. Our competitive pricing ensures that you save money while enjoying your kid's birthday party.
Excellent Customer Service – We are proud of our customer service professionals who use their years of experience to help clients ensure their party is memorable. That's why regardless of the size or type of party, our team has your back.
No Party Too Big or Small – The size of your party does not matter to us because our goal is to ensure everyone is entertained. We have more than enough items for any size birthday party and to ensure that your guests have a great and memorable time.
Want to discuss your party? Want to hire multiple party items or have a special request, then call us today.